Biodesign: From Inspiration to Integration
a half-day symposium that brings together international artists, designers, scientists and educators for talks, discussions and presentations on topics such as valuing non-human forms of life as collaborators, artistic and scientific modes of inquiry, and ethical considerations in bioart and biodesign practices.
Smelfies, and Other Experiments
in Synthetic Biology
Speculative Science and Technological Dreaming: The Role of Design Fiction
Additional talks include:
University of North Carolina: Dense Emptiness
Syracuse, NY 2018
University of Syracuse: Beta Real Symposium
Syracuse, NY 2018
SANOFI: Creative Technologist Keynote Speaker
Cambridge, MA 2017
Harvard Digital Arts and Humanities presents: ArtTechPsyche
Cambridge, MA 2017
MIT Hacking Arts Conference
BioTech and Art, Co-Curator and Panel Lead 2016
IDEO: Speak the Small Truths
IDEO Food+Futures CoLab Storyteller 2016
Dartmouth College Alumni Lecture
Hanover, NH 2016
Tech Poetics
NuVu School, Boston, MA 2016
MIT Media Lab Embodied Potentials
Boston, MA 2016
Harvard Powerhouse Alliance Conference
Cambridge, MA 2015
Buildings as Cities Inaugural Conference
Harvard Center for Green Buildings and Cities, Boston, MA, 2014
Harvard University Alumni Lecture
Graduate School of Design, Boston, MA 2014
For speaking inquiries, please email studio@ani-liu.com
A+T Design Techniques Journal
"Alone Together" is the cover feature, and I am a contributing author (click through to read.)
See Yourself X: Human Futures Expanded
By Madeline Schwartzman.
Includes the piece "Alone Together."
Interrupted Flesh: Didactic Provocations for Reprogramming Perception
Master of Architecture Thesis 2014
at the Harvard Graduate School of Design
Brain-Controlled Interface for the Motile Control of Spermatozoa: A Biopolitical Feminist Work
Master of Science Thesis 2017
at MIT Media Lab
Press & Writing about my work:
This is a selection of longer profiles and interviews on my work. A more comprehensive list can be found in the News tab.
Art+Tech: Reprogramming Perception
Interview on Mind in the Machine
Interview on Human Perfumes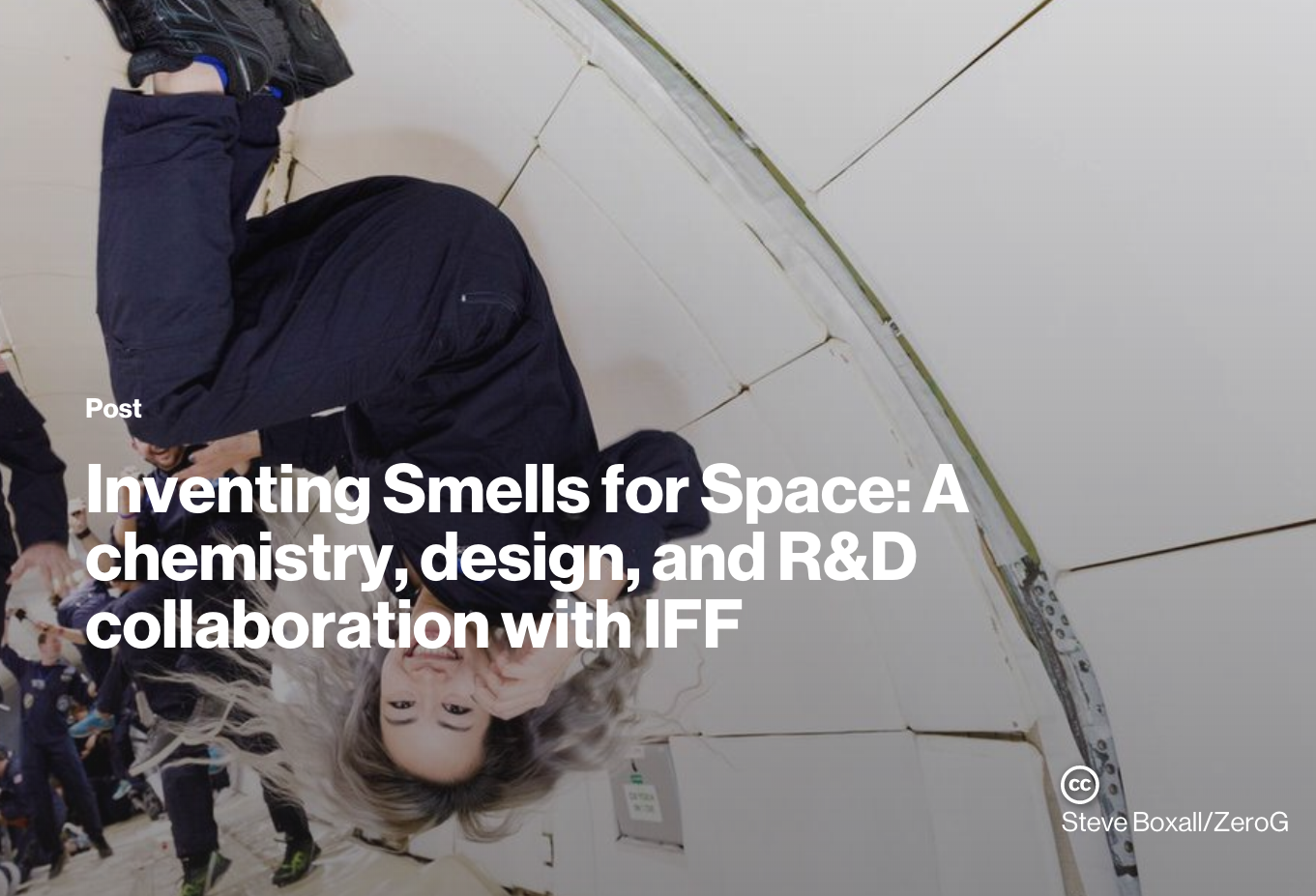 Inventing Smells for Space: A chemistry, design, and R&D collaboration with IFF
ANI LIU, navigating the divergent connections between art and science
Mirror Mirror Exhibition Catalogue
Essays by Anonda Bell and Jacqueline Mabey
A Kiss from the Future and Other Biodesign That Will Blow Your Mind
This Woman Just Figured Out How to Control Sperm with Her Brain
on VICE/ Broadly.
Written by Tiffany Hu
Artist used tech to control sperm with her mind
On Fox News.
Written by Evan Dashevsky
This Artist Used Tech to Control Sperm with Her Mind
Video Interview on PC Magazine
Interviewed by Evan Dashevsky
Woman of STEAM Grabs Back: Ani Liu Flips the Script
Article in ArtFCity
Written by Anthony Farley
This Designer Creates Flowers that Smell of Man
Article in WIRED Germany
Written by Anna Schughart
Meet the Labbers: Ani Liu
Profile of my work at MIT Media Lab.
Written by Margaret Evans
Perception Extension: The Art of Ani Liu
Profile in Dartmouth Alumni Magazine
Written by Kaitlin Bell Barnett
'Smelfies', the odorous self-portraits that capture the human fragrance in a flower
Interview in El Dario.
Written by Jose Manuel Blanco
Scientists Made Music from the Human Microbiome, and It's Seriously Cool
On Gizmodo for a collaborative project.
Written by Kristin Brown
The Art of Climate Change
Interview in Medium on IDEO Stories
Written by Misa Misono
Exploring Artful Technology
Interviewed for Grounded Visionaries
at Harvard GSD